Testing & Processing
Cannabinoid analysis,
Terpene & residual solvent analysis,
Omics,
Profession
Cultivating Innovation
Sitting Down With… Mark Lange, Chief Scientific Officer, Dewey Scientific, and Professor, Washington State University, USA.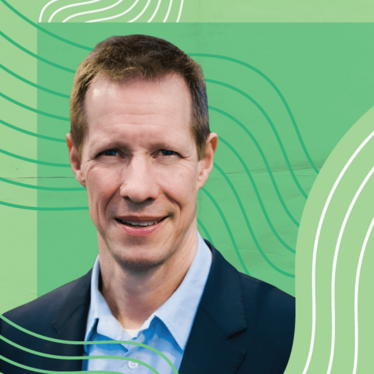 What is the focus of your research?
Plants accumulate an incredible diversity of small molecule metabolites, many of which are used by humans in medicine, flavor and fragrance, and many other areas. My research group investigates the metabolic pathways behind these natural products. We're particularly interested in terpenoids.
The diversity that you find in the terpene world is absolutely amazing. The current estimate is that there are over 80,000 known natural products that have a terpene core structure. Of those, a few thousand are volatiles, which confer odor and taste. Here at Washington State University, we're lucky to have an extensive library of volatile terpenes. Many occur only in minute quantities and quickly evaporate, so they are hard to extract and not commercially available.
How did you come to work with the cannabis plant?
In 2017, Jordan Zager – one of my students who had worked initially on tomato – suggested that we try working with cannabis plants. I was open to the idea, but cannabis was not yet legalized in our state and the university policy dictated that we must not touch cannabis plants or products.
Luckily, I had a contact who ran a drug analysis lab in Southern Oregon. We showed them how to isolate the glandular trichomes, and how to get certain components out of them, allowing us to do basic research. We also froze a lot of those samples and later, as policy on cannabis relaxed, we were able to do more sophisticated genetic analysis. Over time, we started to map the genetic networks behind the terpenoid and cannabinoid profiles of the plant.
How did Dewey Scientific come about?
Jordan Zager approached me again in 2018, when he was preparing to graduate, and told me he was starting a company focusing on cannabis genetics, along with another Washington State graduate – Paul Mihalyov. I thought the idea behind the company was great and joined as Chief Scientific Officer.
The mission of the company has evolved over time. We started out providing services for the same types of analyses that we had done when Jordan was still a student in my laboratory – essentially gathering sequence data from a client's cultivars and interpreting the results to help guide breeding programs towards specific characteristics.
Now, we're evolving into a breeding company, providing the industry with advanced cultivars that address currently unmet needs, such as disease resistance. As readers will probably know, there are few pesticides registered for use with cannabis, so endogenous resistance is a highly desirable trait. We're also developing cultivars for different climates, and some with new and interesting terpene profiles.
What is the process for creating new cultivars?
It's similar to any crop breeding program. You start by looking for variation in your germplasm – for example, differing degrees of resistance to a certain pathogen. You put the plants under disease conditions with appropriate controls, and cross the most resistant progeny for several generations until they show consistent resistance. The sequencing data we gather informs this process by identifying genetic markers for the desired trait within the germplasm, speeding up screening.
This process has been used extensively in other agricultural crops already, and now cannabis is playing catch up. I think we'll definitely see more cultivars tailored to specific climates and conditions – especially in the hemp industry, where large agribusinesses are moving in.
Are growers and consumers becoming more discriminating?
We mostly work with growers on the marijuana side, and they are feeling the pinch of increased competition as the industry matures. There is more pressure now to differentiate yourself from other growers. For a long time, information on growing and breeding cannabis was passed between individuals like folklore. Now that the market is maturing and becoming more professional, growers are looking for the same range and quality of cultivars found in more established crops.
For some consumers, the number one factor is still THC content – but there is an increasing realization that the cannabinoid and terpene profiles can be very rich. The clinical data for minor cannabinoids is limited but there's at least some evidence that they may have beneficial effects.
I also think we've only scratched the surface of what's possible with terpene profiles in cannabis. There are endless combinations of aromas to explore, some of which may give results we haven't yet dreamed of – lavender, lilac, or citrus-flavored cannabis flower would certainly be a novelty!
How much of a plant's terpene profile is down to genetics versus cultivation?
The vast majority of marijuana in the USA is indoor-grown, so conditions are quite stable and the terpene profile should be predictable. For outdoor growers, the soil and climate have a substantial impact and terpene emissions are, unsurprisingly, often outside of their control. Outdoors, it's likely to be more successful in the short term to remove components, rather than achieve a precise aroma; for example, hemp farmers growing near residential areas may prefer a crop without the characteristic "skunky" aroma of cannabis flower. If we can identify the genes behind the volatiles that cause the odor, it should be possible to create low-odor plants, without negatively affecting the cannabinoid profile.
What do you think about claims that terpenes contribute to the medical effect of cannabis via the entourage effect?
That's a complicated question. There is some evidence that a handful of terpenes can bind to cannabinoid receptors, but the data are limited. Part of the challenge is that there is not a whole lot of interest from the pharmaceutical industry – and controlled clinical trials large enough to provide interpretable data are generally too expensive to be funded by academia.
What future developments are you excited about?
I am particularly excited about the opportunities in hemp fiber – a phenomenal material in many ways, with uses from textiles all the way to concrete. All of those uses will require specific traits, which is a great challenge for breeders and plant geneticists.
Receive content, products, events as well as relevant industry updates from The Cannabis Scientist and its sponsors.