Testing & Processing
Potency testing,
Pesticide analysis,
Terpene & residual solvent analysis,
Mycotoxin analysis
Ethics or Profits?
Lab shopping not only destroys trust in the industry – it also puts consumers in harm's way
Joshua Swider | | Opinion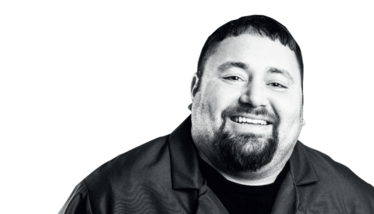 California: Home to some of the best cannabis in the world. From the Emerald Triangle's premium flower to solventless hash rosin, the industry has quickly evolved from backyard experiments to an artisanal craft. Before any products can hit the dispensary shelves, they must undergo state-mandated quality and safety testing. Producers have 36 labs to choose from to conduct the analysis, but not all labs are created equal. Some labs have prioritized quality analytics, while others have prioritized profits.
Clearly, there is an incentive for companies selling cannabis concentrate or flower to find the lab that will report the highest THC concentration – higher THC equals more profit. This has left the industry vulnerable to the practice of "lab shopping." It's not difficult to find a lab that's willing to boost numbers to gain more business (or so I've been told). I've lost count of the number of times people ask me to bump potency up with the promise of money or "earning the account." One request we get from producers more than you would believe is to guarantee their flower always tests over 30 percent THC. I value ethics over profits. However, not every lab in the industry does. When I refuse to ensure over 30 percent THC, the grower has no problem calling the next lab on the list.
Lab shopping is not only unethical in that it misleads consumers – it also hinders the industry. I have clients who will test a concentrate sample and get 87 percent THC during R&D, then take it to another lab that will report a 95 percent THC at compliance. This leaves me with two choices: I can start inflating numbers to earn a company's business or continue to provide precise, quality analytics and potentially miss out on millions of dollars in revenue.
It comes down to scientific as well as personal integrity and ethics. Lab operators should ask themselves why they are in this industry: is it public safety and science, or is it to make money at the public's expense? As chemists, we don't spend time and effort earning degrees to fudge potency results for someone to sell their product at top dollar. If consumers knew the rampant nature of THC inflation, they would have zero confidence in results posted by most labs. If people cannot have confidence in potency results, how can they have confidence in the accuracy of safety tests?
The current regulations set for testing pesticides are another massive contributor to lab shopping. The 66 analytes we are required to test for are split into two different categories: 45 belong to Category 2 and have an action limit for the maximum amount allowed before causing a sample to fail. If any amount of the other 21 pesticides (Category 1) are detected, it will result in a failed batch.
The only analytical requirement for Category 1 pesticides by the California Bureau of Cannabis Control is that the laboratory must quantify them above 100 parts per billion (PPB). This is when the quality of a lab (and its analytical scientists) really comes into play. If a lab has done its job and created a method that is as sensitive as possible for consumer safety, it will be the best lab for the public and the worst lab for its clients. For example, one lab might have a limit of detection of 30 PPB, but another has a limit of 75 PPB. A sample with a pesticide concentration at 50 PPB would fail at the first lab and pass at the second. This problem is not new – it has been discussed for years, yet it remains in the regulations. We've unknowingly participated in many blind spiked sample studies by clients, where a contaminated sample was sent to multiple labs. The results prove that other labs are missing category 1 and 2 pesticides over action levels or required LOQ.
Misreporting pesticides is harmful to consumers and creates an unequal playing field in the lab industry. Current Category 1 pesticide testing regulations allow cannabis companies to work with a lab with less stringent standards than competitors. Instead, regulators need to assign action limits to all pesticides. California regulators should conduct a blind study to reveal how well cannabis is currently being tested – and how much danger they are exposing residents to under the current system. Until then, consumers will continue to be at risk of buying products that advertise inflated potency values or, worse, fail to meet the safety standards for consumption.
Receive content, products, events as well as relevant industry updates from The Cannabis Scientist and its sponsors.