Testing & Processing
Cannabinoid analysis,
Extraction,
Pharmaceutical,
Tools & technology
Going Green for CBG
Could biomanufacturing offer a more sustainable alternative to cannabinoid production?
Jeff Ubersax | | Opinion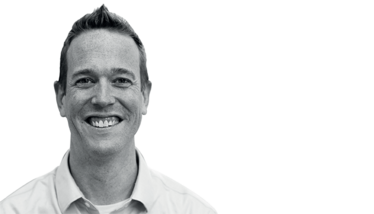 Interest in the scientific and medical applications of cannabidiol (CBD) has exploded – and now, the question for many forward-thinking industry veterans is: which of Cannabis sativa's many metabolites is "the next big cannabinoid?" For me, the answer lies in the rare cannabinoids – those compounds that make up only a tiny percentage of the plant's total weight.

And with good reason – as a scientist, I look to data from peer-reviewed scientific literature. Over the past decade, solid research on cannabigerol (CBG) has been piling up, with promising biological effects aplenty (1). These attractive bioactivities have set me and my company, Demetrix, on the road to commercializing CBG for key industries, including cosmetics, personal care, and many others.

We recently initiated our commercial-scale CBG manufacturing campaign for 2022. Getting to this point has meant developing a new manufacturing process that overcomes many of the challenges associated with plant-based extraction, a cornerstone of large-scale cannabinoid production. Traditionally, extraction of CBG from C. sativa – which typically makes up less than 2 percent of the mature plant flower – would have required a costly and expansive farming operation. This scale of C. sativa cultivation also has an (often overlooked) impact on the planet; indoor and outdoor growth rely on a number of limited resources, including land, water, and electricity. Together, these traditional practices produce a large amount of CO2, which contributes to the continued warming of our planet.

To counteract this, we decided to develop our own (more sustainable) biomanufacturing production method based on fermentation. Using specially designed microbes, we can produce high levels of CBG-A and convert it to CBG identical to that found in a cannabis plant. Our process uses 340 times less water and 3.9 times less land than outdoor C. sativa cultivation, producing 45 times less CO2. Often, indoor cultivation is extolled as the more sustainable method, but the "inconvenient truth" is that it emits even more CO2 than outdoor C. sativa cultivation. Compared with indoor growth operations, Demetrix biomanufacturing uses 59 times less water and emits 538 times less CO2 than warehouse cultivation (and 158 times less CO2 than greenhouse cultivation).

Reduced harm to the planet is our key goal, but biomanufacturing also provides additional benefits, such as unprecedented access to a new bioactive ingredient at a consistent commercial scale. Our CBG is also of a high quality, eliminating contaminants that can often find their way into plant-based cannabinoid preparations. This has been problematic for many CBD producers, because extraction methods bring along other cannabinoids, such as THC, and byproducts of the growing and extraction process, including insecticides or heavy metals.

All in all, the benefits offer a compelling argument for the use of biomanufacturing in cannabinoid production. At Demetrix, we've shown that novel cannabinoid production using more sustainable processes is possible – without sacrificing quality or reliability. With the increasing impact of human activity on global warming, there is truly no better time to implement greener cannabinoid production processes.
Receive content, products, events as well as relevant industry updates from The Cannabis Scientist and its sponsors.
R Nachnani et al., J Pharmacol Exp Ther, 376, 204 (2021). DOI : 10.1124/jpet.120.000340