Testing & Processing
Cannabinoid analysis,
Mycotoxin analysis,
Pesticide analysis,
Potency testing
KNAUER Conquers Cannabis
How extensive experience and expertise in customized solutions for analytical and preparative HPLC applications for the cannabis industry make KNAUER the perfect partner, with Ulrike Krop, Team Leader Applications & Academy
| 4 min read | Interview
sponsored by Knauer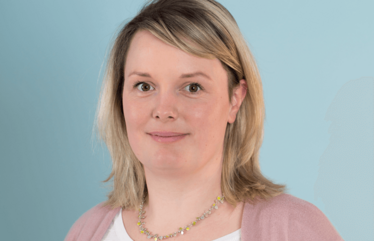 Why are reliable and accurate analysis methods so important in the cannabis and hemp industries?

In the cannabis and hemp industries, one of the utmost priorities is having a safe product of the highest quality. To ensure this, we need highly reliable and accurate analytical methods – and often several tests are needed. Thankfully, our analytical HPLC systems can be implemented in numerous ways to help professionals in the cannabis markets – both recreational and medicinal. Potency testing is particularly important – especially for recreational cannabis products – and allows the quantification of THC. Our systems also allow the determination of cannabinoids and quality control of cannabis flowers.
Furthermore, it is vital to identify contamination, such as pesticides, and often necessary to determine naturally-occurring contaminants, such as mycotoxins.
Whatever the test, it is important to ensure that legal rules and regulations are being followed – and these vary depending on the market and the country.
What are some of the challenges with cannabinoid purification?

One of the biggest challenges is that hemp is a natural product – meaning it has a highly complex matrix. Generally, after harvesting, the flowers are dried, and the cannabinoids are then extracted with different techniques, using organic solvents or carbon dioxide. After extraction, they usually contain many impurities – such as terpenoids, flavonoids, waxes, chlorophyll – and, of course, THC and the CBD. Therefore, an additional chromatographic purification step is often needed to ensure a high-quality, high-purity product.
Unfortunately, there is no universal purification step that applies to all these challenges – methods will differ whether the end user wants whole extracts, a THC-depleted sample or pure THC, for example. The additional purification step will always depend on the end goal.
How do KNAUER's products help overcome some of these challenges?

KNAUER offers a huge variety of different chromatographic systems. To simplify the system selection, we have some predefined systems available. For analytical tasks, we have the HPLC Cannabis Profiler – which can be used for cannabis potency testing, for the determination and quantification of THC and CBD. We also have preparative systems, like the Cannabis Purifier – which can optimize purification. Finally, we have an even bigger system with higher productivity, called the Cannabis Producer. This simulated moving bed (SMB) chromatography system allows continuous purification and sets the standard for productivity, purity, and yield.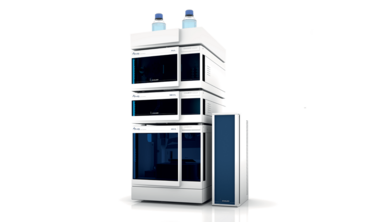 What makes these solutions stand out?

At KNAUER, our predefined solutions are not only simple and easy to use – but we always adapt them to the customer's needs. And that's why we also offer customized systems. Depending on the challenge of the customer, we can produce very flexible, modular systems to address any problem – from analysis to prep to continuous purification. We also offer training, application support, and method development.
What common questions or problems do customers in the cannabis space bring to your experts?

One common problem is that many people working in the cannabis field have a lot of experience planting, growing, and harvesting cannabis – but have very limited expertise in lab work. They are often unaware of quality control methods, analytical liquid chromatography or method development. So, this is an area we are focusing on – with training, method development help, troubleshooting, software support, and simply teaching the basics of HPLC.
How is KNAUER working toward the future needs of the cannabis industry?

Excellent question. At KNAUER, we are constantly trying to address the needs of the market and are part of CANNABIS-NET – a network of German and Canadian companies and research institutions working together to unlock the potential of cannabis. This network allows close contact with partners, enables us to keep up with legal rules across different countries, and helps further develop our understanding of trends in the field. We use this knowledge to develop new and innovative analytical and preparative methods. One big focus area for us is the development of greener and more sustainable methods.
Receive content, products, events as well as relevant industry updates from The Cannabis Scientist and its sponsors.