Testing & Processing
Formulation,
Extraction,
Pharmaceutical
Making the Grade
To meet the growing demand for high-quality cannabinoids for pharmaceutical use, the industry is increasingly turning to synthetic production methods
Kevin Hennessy |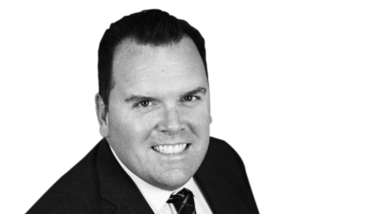 The application of cannabis-derived medicines in the pharmaceutical sector has come a long way since the 1980s. Back then, the only cannabinoids approved as pharmaceuticals were synthetic tetrahydrocannabinol (THC) analogs, mainly applied to cancer and HIV patients suffering from nausea, vomiting, and poor appetite. Today, we're seeing cannabinoid therapeutics being investigated to treat a myriad of conditions, from epilepsy to multiple sclerosis.
Cannabinoid therapeutics are even being investigated as a treatment for COVID-19. Specifically, the anti-inflammatory and immunomodulatory effects of cannabinoids are being assessed to tackle the "cytokine storm" associated with severe cases of the disease.
The current attitude to cannabis within the pharmaceutical industry is one of liberalization. Across the world, we see regulatory changes that have contributed to the expanding use of cannabis in medicine. In particular, innovators in the cannabinoid space are developing multiple new therapies based on CBD, which does not cause the intoxication that comes with THC analogs, and are therefore not considered restricted drugs in most territories.
The discovery that CBD is an effective medication for Dravet syndrome in children ignited widespread interest from pharmaceutical companies. Today, there is a growing body of evidence to suggest that CBD is beneficial to treat the symptoms of multiple sclerosis, anorexia, schizophrenia, and other conditions.
Despite the growing availability of CBD, many uncertainties remain about the legality, quality, and safety of the drug. One major concern is bioavailability. Cannabinoids are highly lipophilic and exhibit poor oral bioavailability – estimated to be as low as 6 percent (1). As such, developers are forced to design sophisticated drug delivery technologies to help their products get to market, which often requires specific particle-size engineering.
With the growing requirement for GMP-grade material within the pharmaceutical sector, cannabis processors need to seek out expertise in the development and manufacturing of cannabinoids. Recent supply issues caused by the COVID-19 pandemic are likely to drive the development of ultra-pure synthetic offerings through high-quality raw material sourcing and refinement strategies for process chemistry and products.
For a potential active pharmaceutical ingredient (API) to navigate the regulatory minefield, manufacturers must meet strict quality controls on purity and consistency. For instance, drugs using CBD as the API must ensure they meet the extremely low THC threshold, and avoid the psychoactive side-effects, especially for pediatric or other vulnerable populations.
To ensure regulations are adhered to, and to safeguard the health of consumers, manufacturers increasingly apply optimized, synthetic routes to purify cannabinoids. Control over every available parameter will improve yields while avoiding impurities and contamination.
The future for cannabis-based therapeutics is indeed bright. And with new players entering the field, it is vital to ensure that partnerships with established forces are forged. I believe that the right scientific expertise and manufacturing capabilities will play a crucial role in helping the industry fulfil its true potential.
Receive content, products, events as well as relevant industry updates from The Cannabis Scientist and its sponsors.
CJ Lucas et al., "The pharmacokinetics and the pharmacodynamics of cannabinoids." Br J Clin Pharmacol, 84, 2477–2482 (2018). DOI: 10.1111/bcp.13710