Testing & Processing
Cannabinoid analysis
Step Up For Cannabis Processing
From jelly babies to aromatic flowers – cannabis products can be a complex material to work with, in more ways than one. Kate Monks, Head of Applications & Academy and Quality at KNAUER, explains how the company jumped regulatory hurdles to develop a suite of systems that allow analysis and easy scale-up of cannabis purification.
sponsored by Knauer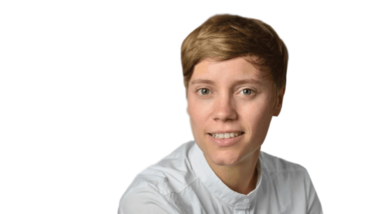 How did KNAUER first get involved with cannabis?

Our involvement in the field was driven by feedback from our customer base. From the mid-2010s, customers and distributors started making noises about cannabis; by 2017, the demand was too loud to ignore!
At first, we were cautious – working with cannabis means a tremendous amount of paperwork and regulatory restrictions (1). But from a technology standpoint, it's a great fit for us and we knew we could serve this market well. We are known for the quality and reliability of our high-performance liquid chromatography (HPLC) instruments, and those are important attributes for customers in this emerging sector.
We decided to take the plunge and, three years on, we have a suite of three cannabis-specific HPLC systems at three different scales – quality control, purification, and production.
You have been busy! Where did you start?

We started small and scaled up over time, accumulating licenses (and enhanced security!) along the way. First, we developed the Cannabis Profiler, which allows quick and easy determination of six important cannabinoids (in line with the German Pharmacopoeia). Then we went on to develop more sophisticated analytical methods for up to 16 cannabinoids. We then extended our license to include larger samples, allowing us to move up to preparative-scale HPLC. The resulting Cannabis Purifier makes it straightforward to produce high-purity starting materials for applications in the pharmaceutical industry, for example. Finally, we moved into larger-scale continuous liquid chromatography, with the simulated moving bed (SMB) chromatography-based Cannabis Producer, designed for high-throughput purification.
Of course, we were not starting from scratch: all three products have our well-established AZURA® HPLC systems at their core.
What are the challenges faced by your customers in this area?

From the practical side, the matrix is typically the biggest challenge. There are some technical challenges in working with any plant material – in particular, sample preparation is often difficult, requiring multiple extraction steps. That means that the process has to be absolutely reproducible; otherwise, any differences will be amplified at each stage – a problem that is compounded once you move up to preparative and continuous scales.
However, the greatest hurdle by far is regulation. Just last week we had to cancel a planned project because – although both sides have a license to work with cannabis – we were unable to obtain a special license to transport the material from their lab to ours. While it is exciting when shipments arrive with an armed police guard, regulations are not always conducive to easy collaboration in this area. As license extensions, amendments and renewals are relatively longwinded, it is important to plan enough time (and patience) into these projects.
How do you tailor your products to this market?

We've been involved in projects with customers from industry, local pharmacies, and law enforcement. Many do not have chromatography expertise within their organization. So we aim to make our systems user-friendly – as close to "plug and play" as we can. We are also ready and willing to provide technical support and advice – particularly at a preparative scale, where our scientists often help set up the application and make sure all is running smoothly.
What sets KNAUER's solutions apart?

Crucially, we offer the ability to go up to a continuous production level using SMB technology. Systems are modular, so a semipreparative scouting system can be upgraded to a preparative scale relatively easily.
What is the worst thing about working with cannabis?

The bad jokes! People assume that we are getting high in the lab or ask if they can have a sample. On the other hand, saying you work with cannabis is a real conversation starter at a dinner party...
What keeps you going when faced with a mountain of red tape or another bad pot pun?

Cannabis is a fascinating area because attitudes have shifted so dramatically in the last decade. I think it's great that we're opening up and moving away from fear, and towards respect and a better understanding of the plant. It's a new frontier, and that's why I do analytical science – to discover more about the world and to help keep it safe. I believe analytical science is a tool for humanity to achieve continuous improvement.
Receive content, products, events as well as relevant industry updates from The Cannabis Scientist and its sponsors.
K Monks, "Regulation Rigmarole", The Cannabis Scientist (2019). Available at: bit.ly/2Ta3Zf0.