Testing & Processing
Mycotoxin analysis
Tainted Bud
Surprising findings from the first study to look at mycotoxin contamination in illegal cannabis samples
Lauren Robertson | | Quick Read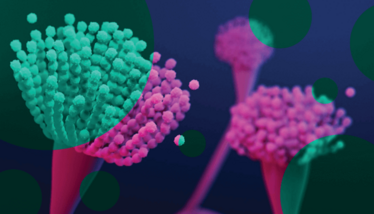 Mycotoxins – such as ochratoxin A (OTA) and aflatoxins (AF) – are a class of compounds produced by some species of fungi that, at certain levels, are toxic to humans and animals. They are known to contaminate a wide range of agricultural and food products, including grains, coffee, and wine. Detecting and quantifying the levels of these toxins in medical cannabis is crucial to ensuring the safety of consumers – especially immunocompromised patients. However, there is very little research available on mycotoxin contamination in illegal cannabis samples. In fact, the authors of a recent paper report that they couldn't find a single study looking at mycotoxin contamination in illegal cannabis (1). This is particularly worrying because illegal cannabis is not subject to the same good agricultural practices expected of medical cannabis growers and could therefore harbor even higher levels of contaminants.

To rectify this, a team from the Laboratoire National de Santé analyzed 142 samples of illegal cannabis, seized from the Luxembourg market by police in 2016 and 2017, for the presence of AF and OTA. High-performance liquid chromatography coupled to fluorescence detection was the method of choice because of its low limits of detection. Surprisingly, no AF were detected in any of the 142 samples (>0.004 µg/kg). However, OTA was found in around one third of the samples at concentrations below 20 µg/kg – comparable to levels found in regulated food samples. Based on the European Food Safety Authority's risk assessment in food, these levels shouldn't present a significant risk to human health with moderate cannabis consumption – but larger studies are needed to confirm these findings.
Receive content, products, events as well as relevant industry updates from The Cannabis Scientist and its sponsors.
L Buchicchio et al., Mycotoxin Res, 38, 71 (2022). DOI: 10.1007/s12550-022-00449-z.