Testing & Processing
Potency testing,
Pesticide analysis,
Cannabinoid analysis,
Terpene & residual solvent analysis
The Return of CannaQAP
Melissa Phillips tells us about NIST's mission to improve cannabis testing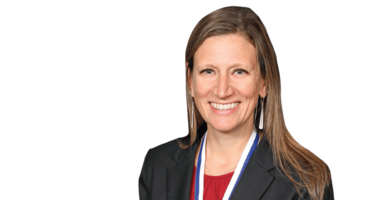 As the US National Institute for Standards and Technology (NIST) rolls out the second exercise in its cannabis quality assurance program (CannaQAP), the spotlight is on dried flower – with an emphasis on distinguishing hemp from "drug-type" cannabis. We caught up with NIST Research Chemist Melissa Phillips to find out more.
What's the goal of CannaQAP?
CannaQAP will provide interlaboratory studies twice a year to the cannabis testing community (including product developers, forensics labs, third-party testing labs, and regulators). Our QAPs are designed to assist laboratories in demonstrating and improving measurement comparability and/or competence in challenging or emerging areas. Laboratories participating in CannaQAP benefit from an objective evaluation of their analytical approach through comparison of their results to other participants and to data provided by NIST.
What response have you had from labs?
The response has been overwhelmingly positive! The number of participants is exceptional (over 100 labs requested samples for Exercise 1 and 80 percent returned results), and we've had lots of feedback thanking us for developing this program and for our commitment to helping the community improve.
In Exercise 1, which focused on the determination of cannabinoids in hemp oils, almost two-thirds of our participants were contract testing laboratories, and about 10 percent were product developers. For Exercise 2, we anticipate that we will see a greater proportion of forensic labs.
Can you share any results from the first exercise?
We provided the preliminary results to participants in December, allowing them an opportunity to review and correct any errors. The final report is in preparation, and we hope to publish it in the next couple of months.
What will the second exercise involve?
Participants in Exercise 2 will measure cannabinoids, moisture, and/or toxic elements in cannabis plant samples, which will introduce another level of difficulty for participants compared with Exercise 1, as most laboratories will need to extract or isolate the cannabinoids from the plant materials (not required for analysis of hemp oils). As legislation on hemp refers to THC levels on a "dry-weight basis," we are also including an opportunity for laboratories to report the measured moisture in the plant samples for comparison to NIST and the community. Toxic elements (arsenic, cadmium, lead, mercury, and more) that can contaminate cannabis plants based on the growing conditions (soil, water, fertilizers) and processing approach (grinding) will also be a focus of Exercise 2. In addition to hemp samples, a second set of marijuana samples (THC > 0.3 percent) will be available to laboratories that can demonstrate appropriate DEA licensing and/or foreign import permits. These additional samples will contain THC greater than the amount permitted in hemp, to allow laboratories to evaluate their methods with samples that would normally fail a QC check.
Why should labs consider signing up?
Signing up for CannaQAP allows laboratories to evaluate and improve their own operations, simultaneously helping the overall cannabis community increase confidence in laboratory measurements. The program operates very similarly to a proficiency testing scheme but without the judgment and related corrective actions of a pass/fail grade. All results from CannaQAP will be peer-reviewed and made publicly available as published NIST Internal Reports. The results will be anonymized so that readers can see the amount of variation between labs but not how any specific lab performed (participants will know their own performance, of course). An added bonus is that remainder samples from CannaQAP studies can be retained by participants and used for quality control in the future, while NIST works to develop reference materials.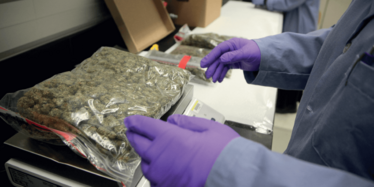 What makes NIST so well-placed to run such a program?
NIST's long history of work in the areas of foods, dietary supplements, tobacco, and other natural products has primed us for work on cannabis, despite its unique legal and analytical challenges. We are experts in analytical chemistry as applied to these types of products and have the know-how to anticipate and remedy any challenges in extraction, stability, homogeneity, and instrumental analysis that might arise. We are also fortunate to have colleagues and collaborators such as the National Research Council of Canada that we can reach out to for additional information and troubleshooting if necessary, and a community of cannabis testing laboratories supporting our efforts who are extremely willing to share insights and experience and assist us in our mission in any way that they can.
What other cannabis-related projects does NIST have in the pipeline?
In addition to helping labs demonstrate and improve their measurement capabilities, CannaQAP is assisting us in the design and characterization of cannabis reference materials. NIST is currently working on the development of a hemp plant reference material, which we hope to release in early 2022. NIST is also developing numerous analytical methods based on various technologies (including liquid chromatography-tandem mass spectrometry (MS), gas chromatography-MS/MS, and spectroscopy techniques) that can be directly transferred to forensic or industry laboratories.
One group at NIST is working to develop an objective colorimetric test that will allow greater confidence in the quantitation claims of screening approaches, and another group is doing fundamental research toward the development of an accurate marijuana breathalyzer.
View From the Cannabis Lab
Amber Wise, Scientific Director at Washington-based Medicine Creek Analytics, tells us about the lab's experience with CannaQAP
We decided to take part in CannaQAP because we feel it's important to increase the amount of data we have regarding cannabis in all areas, and we want to contribute to moving the science forward at every opportunity. Every state that has a legal cannabis program has their own rules, which also applies to testing requirements, so we felt having a comparison of what labs are doing all across the USA would be useful to gauge our performance.
We signed up for Exercise 1 and found it very straightforward – we just processed the samples like any other client sample. The preliminary data we have been sent indicate we were very close to the mean and average, which is a good sign.
We have now signed up for Exercise 2, and we're particularly interested in the metals testing aspect. We test for an expanded list of metals but we still don't cover all the ones on the NIST list, and not many labs test for metals beyond arsenic, lead, mercury, and cadmium.
I would absolutely encourage other labs to take part – it's similar to a proficiency test but with fewer consequences. Just process the sample like normal and enter the values in the database – easy! There's really no reason not to participate.
Receive content, products, events as well as relevant industry updates from The Cannabis Scientist and its sponsors.