Testing & Processing
Potency testing,
Pesticide analysis,
Mycotoxin analysis,
Terpene & residual solvent analysis,
Legislation & policy
Ask the Experts: What's Next for Cannabis Analysis?
Analytical experts Swetha Kaul, Jeffrey Raber, Julie Kowalski and David Dawson discuss how testing labs must adapt to meet the needs of a rapidly evolving industry
The cannabis and cannabinoid market is diversifying. Why smoke a joint, when you can nibble on cannabis-infused artisan truffles, discreetly vape vanilla-flavored THC e-liquids, or sip on CBD wine? But when product innovation outpaces regulation, quality and safety can suffer.
As cannabis products and quality standards evolve, analytical labs are tasked with testing an increasing number of attributes – from tracking the stability of novel water-based formulations to assessing the risk from heavy metals in packaging.
What challenges do novel products pose for testing labs? And how will cannabis analysis adapt and grow in response to the demands of an increasingly sophisticated market? We sit down with four analytical experts from the USA's most established legal cannabis markets to get their vision of cannabis analysis 2.0.
Meet the Experts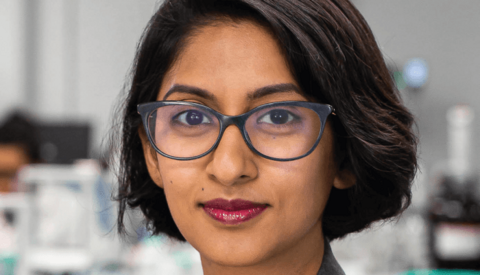 Swetha Kaul
Swetha is Vice President of the Board of Directors at the California Cannabis Industry Association, before which she was CSO at Cannalysis Labs. After earning her PhD in analytical chemistry from the University of Kansas, she started her analytical career in the pharmaceutical industry, spending six years at biotech Allergan before making the switch to the cannabis testing industry in 2017.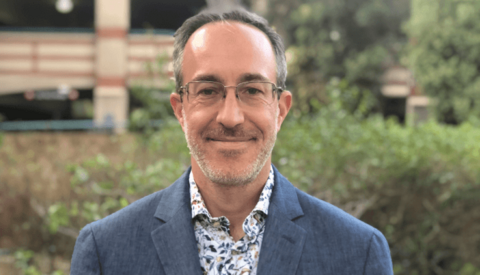 Jeffrey Raber
Jeff is an entrepreneur and the co-founder and CEO of The Werc Shop, which started out as a cannabis testing lab and now offers consultancy services to help licensed cannabis businesses develop innovative new products. With a PhD in chemistry from the University of Southern California, Jeff spent nearly a decade in the fine chemicals industry before founding The Werc Shop in 2010.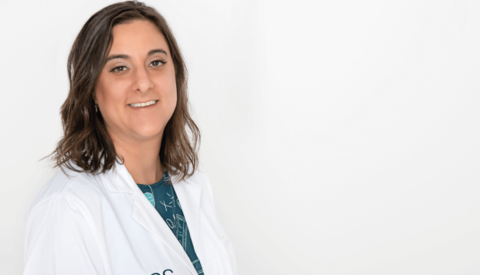 Julie Kowalski
A highly experienced analytical scientist, Julie works as an independent scientific consultant to the cannabis industry. Having gained her PhD in analytical chemistry, she started her career at chromatography products manufacturer Restek before joining cannabis lab Trace Analytics as Director of Science and Research and later Chief Scientific Officer.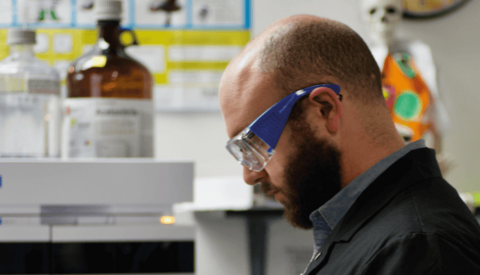 David Dawson
David is a Research Scientist at cannabis infusion technology company Vertosa; previously, he was the Research Principal at California cannabis testing lab CW Analytical. He has a special interest in cannabinoid testing in edibles, and serves on the scientific committee of the Emerald Conference. David gained his PhD in organic chemistry from UC Irvine.
How has the cannabis testing field changed in recent years?
Swetha: The most obvious change here in California is of course the introduction of state regulations covering various safety and quality parameters. In the early days of regulation, there was much debate over what instrumentation and what approach you should use for certain analyses but those questions are slowly being answered. Outside of regulatory testing there is still a vast uncharted territory to cover, however!
David: Testing in the black market days was superficial and mostly for marketing purposes; producers would submit products for cannabinoid testing to prove they were more potent than the competition, or commission a meager pesticide survey just so they could label their product "Pesticide Free!" Now, with a few years of regulated testing under our belts, producers and testing labs alike are learning the nuance behind testing the wide array of products available, and the best ways to troubleshoot failing tests or batches.
Julie: In recent years it's been great to see standards organizations like AOAC International starting to engage with cannabis testing in earnest. I think consensus methods are desperately needed and will benefit the whole market so I was delighted to see AOAC launch an official cannabis analytical science program (CASP) last year.
Have you noticed a trend for more diverse cannabis products?
Jeff: Creativity and innovation abound in this industry and there has definitely been a trend toward greater product diversity, especially in edibles like gummies and chocolates.
David: Absolutely. Where once edibles were a choice between cookies, brownies, chocolate, and rudimentary gummies, we now see powdered drink mixes, infused bake-at-home brownie kits, smoked meat jerky, marshmallows, pressed 'breath mint' style candies. One area that seems to have taken off in the last year is cannabis-infused beverages. Though they've been on the market for a while in various forms, cannabis producers are finally starting to nail down the science behind making cannabinoids water soluble, which opens up a vast new field of stable, low-dosage cannabeverages.
Where once edibles were a choice between cookies, brownies, chocolate, and rudimentary gummies, we now see powdered drink mixes, infused bake-at-home brownie kits, smoked meat jerky, marshmallows, pressed 'breath mint' style candies.
Swetha: With the EVALI outbreak last year and subsequent drop in sales of vape products, consumers are turning increasingly to edibles and beverages. Unfortunately for testing labs, these are some of the most complex products to analyze, with a high number of matrices! We now see very similar methods across labs for flower, concentrates, and tinctures but we're still a long way from interlaboratory consistency for edibles and beverages.
Julie: After my first year working for a cannabis lab, I stopped being surprised by anything that came through the door! You might think you have every product type covered but then you get a cannabis toothpaste submitted for analysis, and have to go back to the drawing board. I agree with the other panelists that beverages are a definite growth market, with a lot of companies touting water-soluble technology, such as "nano CBD."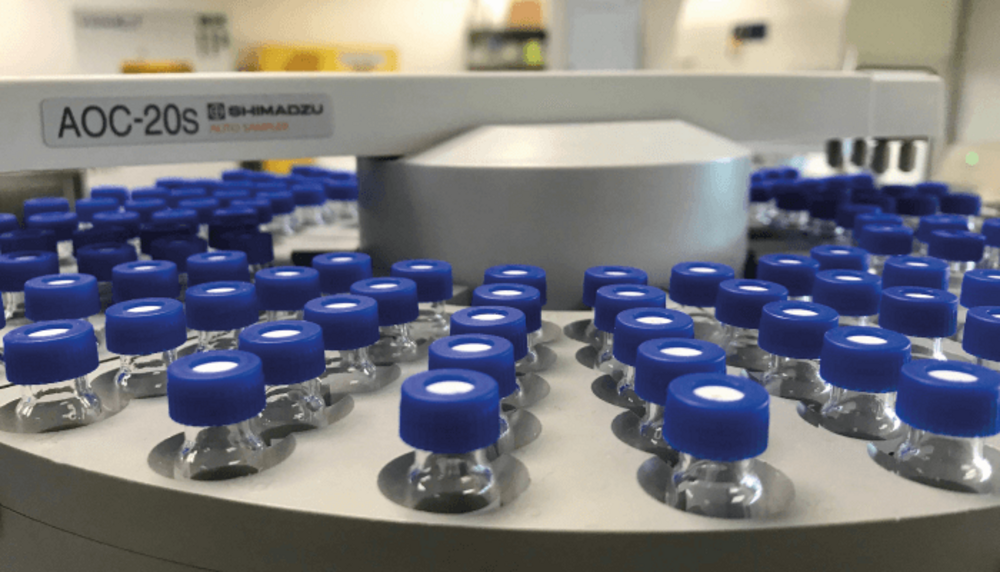 What challenges do these new product types pose for cannabis testing labs?
David: As we still have no federal guidelines for testing methods, or even consensus in the scientific community, every time a new product type comes in for testing we have to start from the ground up to a certain degree. For example, marshmallows might seem similar to gummies, but we can't know for certain that a marshmallow matrix should be treated exactly the same as a gummy matrix.
Jeff: I agree – as product diversity expands, the technical challenge grows more complex. A specific challenge with edibles is that the sensitive LC-MS instruments used to detect low levels of pesticides aren't suited to "dirty" or complex matrices so the samples can require extensive cleanup. The more cleanup you do, the more risk there is that you will remove some of the pesticides as well. And when you have 60 to 100 different pesticides to look for that becomes a pretty complicated problem...
Swetha: For beverages, the central problem for manufacturers is that consumers prefer water-based beverages, but cannabinoids are not water soluble. There are a number of ways to get around that issue, by emulsifying or encapsulating the cannabinoids, but in formulating a drink the manufacturer will be thinking about the consumer's enjoyment, not the ease of testing. That's understandable but, as David and Jeff note, with so many ingredients in the formulation, separation becomes much more complicated.
For beverages, the central problem for manufacturers is that consumers prefer water-based beverages, but cannabinoids are not water soluble.
Julie: From a testing perspective, beverages are particularly challenging because most standard methods are designed for free analytes – not for encapsulated or emulsified products. You have to figure out a way to disrupt those particles, and that will differ according to the method used. Sometimes your customer may not even know exactly how the particles are formed, having bought-in the technology from a third party. Other companies may not want to share that information because it's proprietary technology. You end up having to do some R&D work, which can be fun, but also challenging in a fast-paced commercial laboratory.
What has been one of your most challenging samples?
Julie: Cannabis shampoo was a memorable one – my heart sank when that arrived in the lab! The manufacturer wanted a cannabinoid analysis, and shampoo is obviously full of surfactants, which dissolve in almost any solvent and could damage our instrumentation. I had visions of bubbles pouring out of the LC column! All went smoothly in the end but that was a stressful day.
Read the full article now
Log in or register to read this article in full and gain access to The Cannabis Scientist's entire content archive. It's FREE!
Login
Or register now - it's free!
You will benefit from:
Unlimited access to ALL articles
News, interviews & opinions from leading industry experts
Receive print (and PDF) copies of The Cannabis Scientist magazine