Testing & Processing
Potency testing,
Terpene & residual solvent analysis,
Pesticide analysis,
Mycotoxin analysis,
Business
California Dreamin'
The year 2014 was a busy one for Wes Burk; he co-founded not only the Emerald Conference, but also instrumentation supply and distribution company Emerald Scientific, and popular proficiency testing scheme The Emerald Test. As part of our coverage of the 2020 event, we caught up with Wes to discuss the evolution of the conference – and the field.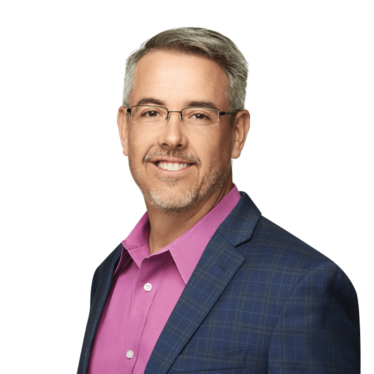 What led you to set up a company in this space?
My professional background is as far from cannabis science as you can imagine – I used to work in real estate! But my longtime friend and co-founder, Ken Snoke, has a background in immunology and is a strong advocate for cannabis medicine. Like me, he has an entrepreneurial spirit and we both saw an opportunity emerging in the cannabis industry. We realized that quality assurance would be critical to the evolution of this industry; if this was going to become a legitimate product we had to prioritize safety, reliability, and predictability for consumers. Unfortunately, even after several states had ended prohibition, the corporations that supply the precision equipment needed for quality assurance would often refuse to deal with cannabis laboratories. We spotted a gap in the market for an organization that would act as a middle man between the manufacturers of high-quality analytical products and cannabis laboratories that provide safety data to consumers and regulators.
What happened next?
We went on a fact-finding mission to a major analytical conference, Pittcon, where our concept was met with delight by manufacturers keen to tap into the cannabis market. We also had the fantastic good fortune of meeting a professor from Penn State University, Frank Dorman. We were discussing the chicken and egg problem of setting up a business in this space; you can't get customers until you have something to sell, and vendors won't sell to you if you have no customers. Frank mused that he had seen a startup in a different niche gain recognition by launching a proficiency testing scheme and a technical conference. At that moment, the Emerald Test and Emerald Conference were born!
From that first show, it was clear there was a desperate need for a platform to share, learn, and collaborate in this space.
How has the science presented at the conference evolved?
We held the first Emerald Conference in 2014 in San Diego for around 100 attendees and 10 exhibitors. From that first show, it was clear there was a desperate need for a platform to share, learn, and collaborate in this space. The pioneers of cannabis extraction and testing felt isolated and there was a general sense that there wasn't much good science out there. Since then, we've seen a radical maturation of the industry. When we started out we were working with analytical labs running tabletop gas chromatographs in a garage. Now, modern, purpose-built labs are filled with high-end instrumentation. Our first proficiency test in 2014 involved 14 labs taking one test each; now we run it twice a year, and in the last round we had 110 labs participate from around the world, cumulatively taking 605 tests. And the conference has reflected that same change – each year the presentations get more technical and specific.
Why did you add a one-day quality summit to the Emerald Conference for 2020?
Over the last 12 months, we've noticed a real push towards quality, with labs keen to meet the standard that other industries are held to. We wanted to offer a forum where we can have an open dialogue to tackle some of the challenges in getting to that point. An issue that anyone in the field will be familiar with is inconsistency in nomenclature. Are crystal, crystalline, and isolate all the same thing? Which name is correct? Hopefully, there will be a white paper resulting from the event, proposing some initial definitions for key terms.
What's next for Emerald Conference – and for the wider company?
The big news for the Emerald Conference is that it will now be run by our longtime collaborators MJBiz Daily. They will continue to tap into our skills in the curation of scientific content, and with their experience of organizing huge events for the cannabis industry, we truly believe the conference will be bigger and better than ever – Emerald Conference 2.0! For Emerald Scientific in 2020, there will be a focus on nurturing the new Canadian arm of the business, which allows us to better meet the needs of our customers over the border. Another development for us is our partnership with PerkinElmer, which allows us to provide an entire workflow; we can now do a complete build-out from an empty shell to a fully functioning lab, with validated methods and standard operating procedures to go with it. We wanted to take the level of convenience and reliability up a notch for the industry.
It's of great importance for consumers to be able to trust the results they're reading on the product label – that is how we get a solid foundation to build a long-term industry.
Analytical instrumentation is becoming easier to use – how is that affecting cannabis testing?
It's great that vendors are streamlining workflows to improve efficiency and consistency. For example, the incorporation of AI and robotics is revolutionizing sample preparation. And pocket-sized point-of-use instruments are allowing growers to test potency on the fly. But I do think we need to get the basics right first. One of the problems in this industry has been people wanting to be "in the cannabis space" and starting a testing lab with no background or understanding of what that requires. They buy high-end equipment, but then hire their nephew to run it because he took some science classes in college. Thankfully, I think the industry is beginning to understand that testing labs are not "plug and play." It's of great importance for consumers to be able to trust the results they're reading on the product label – that is how we get a solid foundation to build a long-term industry.
What are your dreams for the industry?
In the short term, we need an overhaul of the USA government's arbitrary 0.3 percent THC cut-off for hemp versus cannabis. In my view, it serves no purpose and is detrimental to the industry and ultimately to consumers In the longer-term, I would like to see methods emerging to analyze and group the compounds that influence the user's experience. Currently, consumers are basing their choices on strain names that have limited correlation to chemical composition. Instead, wouldn't it be great if customers were able to say, "I prefer a 1:1 ratio of THC and CBD, with high CBG levels and low levels of pinene?"
Vox Pops
We took to the conference floor to ask vendors and attendees how they'd like to see the industry evolve…
"The industry is starting to realize that we don't know as much as we thought we did – and we need to work together to come up with solutions. If we start pooling data in the same way scientists do in fields like metabolomics, we'll be able to solve problems a lot faster." Melissa Chandler, Environmental Applications Chemist, UCT Inc, Pennsylvania, USA.
"More data sharing. Everyone talks about sharing data, but few actually share detailed methods." Gerard Rosse, Vice President, Pic Solution, Inc, Avignon, France.
"I'd like to see the trend toward good science in the field continue as legalization expands." Scott Krepich, Industry Marketing Manager, Phenomenex, California, USA.
"In the past few years, we've seen many of the flyby- night labs fall by the wayside, and increasing standardization of processes, especially now that manufacturers are releasing equipment specific to the cannabis market. I'm keen to see this pattern continue." Geoffrey Faden, National Sales Manager, MACMOD Analytical Inc, Pennsylvania, USA.
"I hope the industry will move away from hydrocarbon-based extraction and switch to cleaner and greener methods." Scott Palmer, Chief Scientific Officer, Terpbros, California, USA.
This article is part of a series of interviews with selected speakers at the 2020 Emerald Conference. Other experts sharing their California dreams (and nightmares!) include:
Markus Roggen on going back to basics in cannabis extraction
Andrea Baillo discussing her work in stability testing and product development
Receive content, products, events as well as relevant industry updates from The Cannabis Scientist and its sponsors.