Testing & Processing
Tools & technology
Heavy Metal Fan?
ICP-MS confirms presence of metal particles in legal and illegal cannabis liquid vapes – raising alarm bells for more rigorous testing protocols
Georgia Hulme | | News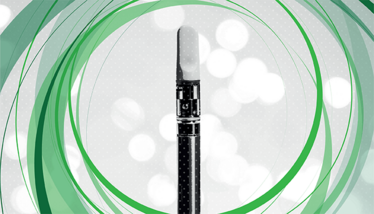 Since recreational cannabis was legalized in Canada in 2018, cannabis liquid vapes have risen in popularity. Although strict regulations require testing for chemical contaminants after the final step in the production process – during which contaminants could have been introduced – prolonged exposure to metal parts of the atomizer is often an overlooked hazard.
The regulations require testing occurs after the final step in the production process during which the contaminants could have been introduced or could be concentrated, whichever is later.
To dig into the issue a little deeper, researchers from Canada used a handful of analytical techniques to analyze metal contents in cannabis vape liquids (1). The total metal contents of 21 illegal and 20 legal electronic vaping devices were analyzed using inductively coupled plasma mass spectrometry (ICP-MS). We spoke to lead author, Zuzana Gajdosechova, who highlights that ICP-MS enabled "a low limit of detection and elemental specificity while successfully handling such a complex matrix."
Scanning electron microscopy with energy-dispersive X-ray spectroscopy and laser ablation ICP-MS were then used to image and identify the presence of metal particles. "The former method required minimal sample preparation and provided immediate visual confirmation, and the latter technique allowed us to access particles embedded deeper within the matrix," says Gajdosechova.
The study revealed that the metal particles may have originated from components in contact with the vape liquid. One legal and six illegal vapes contained high levels of lead, hugely exceeding the generally accepted limits of 0.5 μg g–1. The magnitude of exceedance varied between the analytes, but nickel levels were 900 times above the generally accepted tolerance limit in several of the illegal samples. Copper, zinc, and manganese were also present in metal particle form. Concentrations of cadmium, mercury, and arsenic were below the established limits used for cannabis products.
Going forward, the authors plan to investigate the specific source of metal contamination. However, Gajdosechova notes the opportunities for conducting cannabis research in Canada relative to many other countries, and hopes that her research will spark further studies of vape devices – to not only better understand their metal composition, but for the development of future vape construction standards.

Image Credit: Jeff W / unsplash.com
Receive content, products, events as well as relevant industry updates from The Cannabis Scientist and its sponsors.
Z Gajdosechova et al., ACS Omega, 7, 42783 (2022). DOI: 10.1021/acsomega.2c03797