Testing & Processing
Tools & technology,
Profession
Heavy Metal Measurement Made Light
Heavy metal contaminants pose a risk to health – the cannabis industry must react accordingly.
Andrew Fornadel, Bob Clifford | | Opinion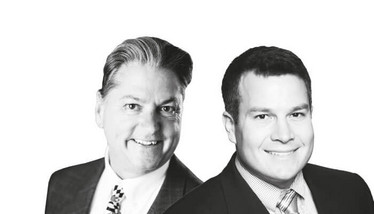 The legal, cultural, and societal acceptance of cannabis as a therapeutic or recreational drug has exploded in recent years. Concurrently, concern regarding the presence of contaminants – notably pesticides, residual solvents, mycotoxins, and heavy metals – in commercial cannabis products has increased. Heavy metals can interfere with metabolic functions by mimicking metals that are vital enzyme components, ultimately inhibiting their normal function. The result of chronic heavy metal ingestion is damage to a variety of vital organs, including nervous system and kidneys. Moreover, heavy metals can be mutagenic, causing damage to DNA, and leading to a cascade of further problems such as tumor growth.
For cannabis, standards organizations, such as ASTM International, are in the process of developing consensus methods for assessing contaminants, including heavy metals, in cannabis. We should expect the number of metals covered by such methods and regulations will only continue to grow and target concentration levels will continue to decline. The metals of immediate concern have been arsenic, cadmium, lead, and mercury; however, in some jurisdictions, this has expanded to include others, such as barium, chromium, selenium, and silver. The nonuniformity of regulations between states and between countries has proven to be a particular challenge. In the US, these challenges will continue until there are federal guidelines akin to those for pharmaceuticals (FDA) or food products (USDA). The cannabis testing industry will likely contribute to the basis for the inevitable federal guidelines through participation and contribution to voluntary consensus standards development through organizations such as ASTM International and AOAC International.
Most laboratories assess the metal composition of cannabis products by digesting samples in an acidic matrix and conducting analysis with inductively coupled plasma mass spectrometry (ICP-MS). This technique has high sensitivity – in the parts per trillion range for most elements. ICP-MS also affords the advantage of rapid sample throughput, with typical analysis times of around 2–3 minutes per sample. Advances in instrument hardware and software have also made modern ICP-MS instruments much more user-friendly than their predecessors, meaning they can be operated by a much wider panel of users than previously possible.
Testing currently focuses on the end product to be supplied, whether that be cannabis flower, extracts (waxes or oils, for example), or cannabis edibles. However, it is possible that testing will expand to include sources of contamination outside the product itself. Several recent studies have demonstrated the sputtering and vaporization of heavy metals from heating filaments in vaporizers and so-called "vape-pens" (1). In this case, the cannabis product itself is free from metal contamination, but the user exposes themselves to metals by using the vaporizer; this scenario is analogous to drinking clean water delivered to the tap by lead-contaminated plumbing.
Metal analysis will form a necessary component of more comprehensive testing of cannabis product purity and safety. As legalization efforts continue, the methods for detecting metals and other contaminants will likely include a greater number of target compounds at increasingly stringent detection limits. Nevertheless, as methods become increasingly harmonized between states, countries, and standards organizations, the challenges the cannabis industry faces should narrow.
To tackle the myriad challenges with metals testing in cannabis, it behooves the industry, including testing laboratories, instrument vendors, and regulatory agencies to understand the issues of metals contamination and to unify on validated methods for sampling, sample preparation, and sample analysis. Some of this work is being done and exchanged at conferences and symposia focused on cannabis, which are excellent venues to share the growing body of knowledge. Additionally, committees within ASTM International are beginning to codify standard test methods, which will likely form a framework for future federal regulation. It is incumbent upon the entire industry to advance our scientific understanding of cannabis as its chemistry, various uses, and legitimacy continue to grow.
Receive content, products, events as well as relevant industry updates from The Cannabis Scientist and its sponsors.
P Olmedo et al., "Metal concentrations in e-Cigarette liquid and aerosol samples: the contributions of metallic coils", Environ Health Perspect, 2, 027010 (2019). DOI: 10.1289/EHP2175
---